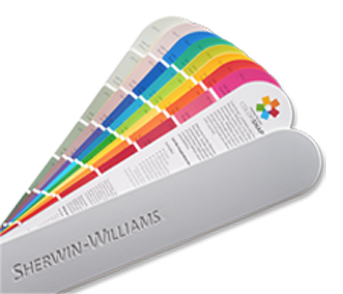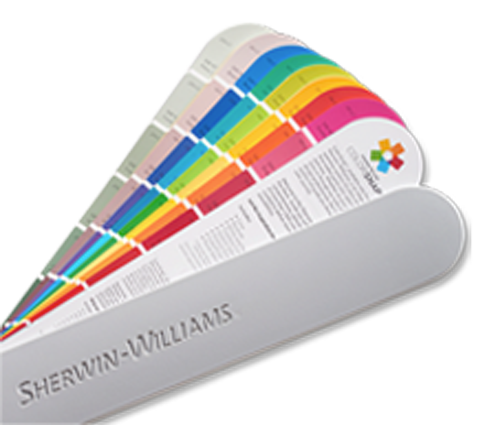 ColorSnap ® Fan Deck
Find our complete palette of colors in the newly redesigned fan deck.
Carefully redesigned with design professionals to be faster, simpler, and more durable.
Comes in a sturdy outer case and is easier than ever to use.
Ergonomically designed with rounded edges.
Includes a sheen & gloss reference and a ColorPrime ® gray-shade primers reference.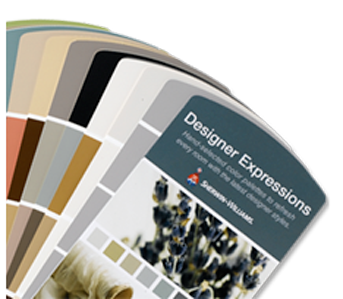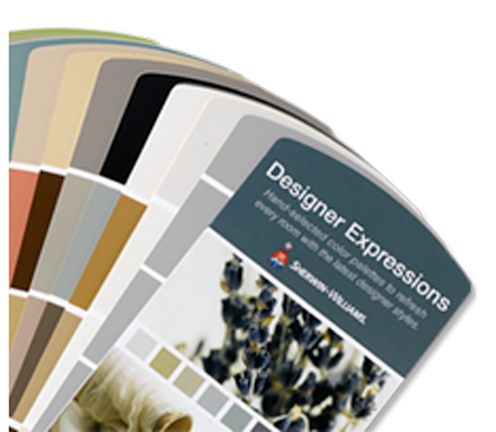 Designer Expressions Fan Deck
Made up of eight distinct color palettes that were hand-selected to refresh every room with the latest designer styles. Each palette features 16 colors, designed to complement each other in any combination.
Available in the US only.